Sometimes I make the joke that I build stuff because there's stiff competition: my wife made two people. I'm just trying to keep up. We need a new desk. My wife really liked Ana White's Parson Tower Desk, and she bought me a Kreg Jig (she's the best!). I liked the construction technique, but the dimensions were a little off for us. I also tweaked the materials.
I found great 30" cherry wood turning blanks at Woodworker's Source. They're 2" x 2" square and surfaced on all 4 sides. They are a little pricey (especially since I needed like 16 of them for this project), but I don't have a planer or jointer at home, so I needed something already surfaced for a nice clean fit. They also had a gorgeous sheet of ¾" cherry plywood to make the shelves.
I'm particularly proud of this little feature: I added a cable tray underneath the back edge of the desk and I got a Big power strip that stays in there. Everything is plugged in to the strip, so there's just one power cord coming off the back corner of the desk. The back still looks like this: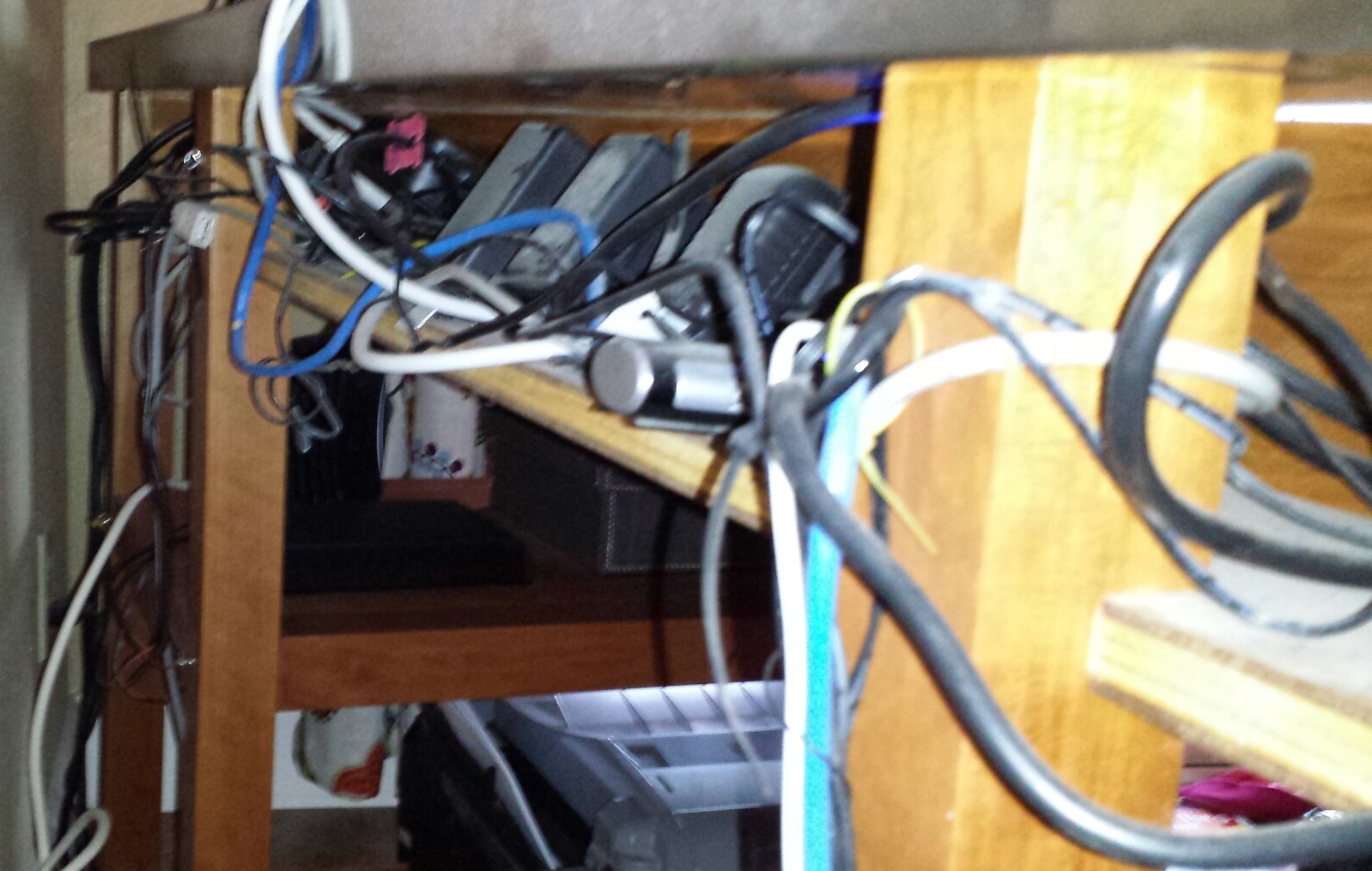 But the front looks like this: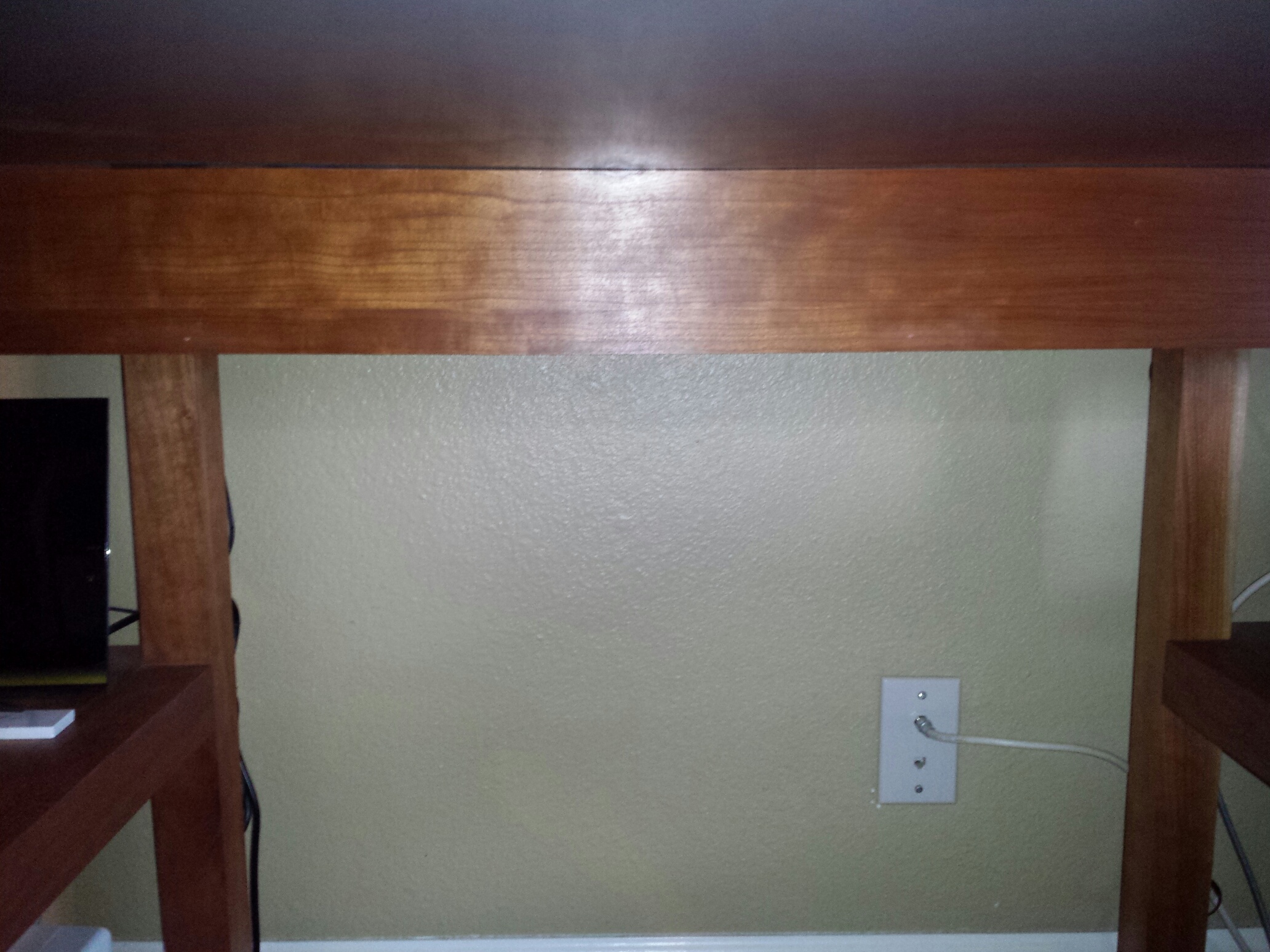 My wife found a stainless desktop at Ikea. I think its name is SANFRID. Put it all together and add several coats of Maloof oil/poly blend, and you get a desk!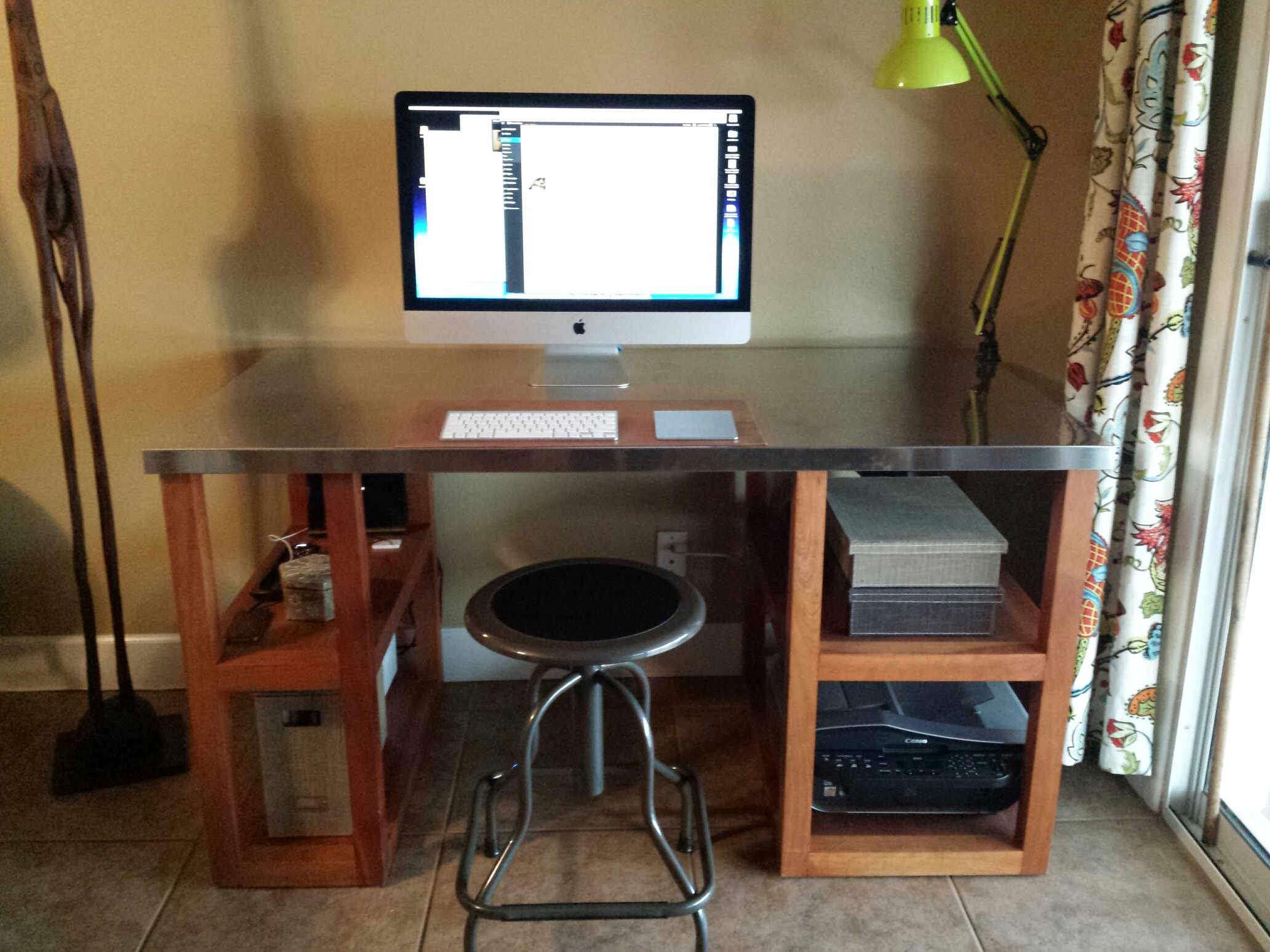 I still don't feel like this evens things up. My wife made two people. All I made was a desk.